Detecting corresponding parser for a new whois server
We've integrated parsers tester in the application, so users can add a new whois server and find corresponding parser for that server.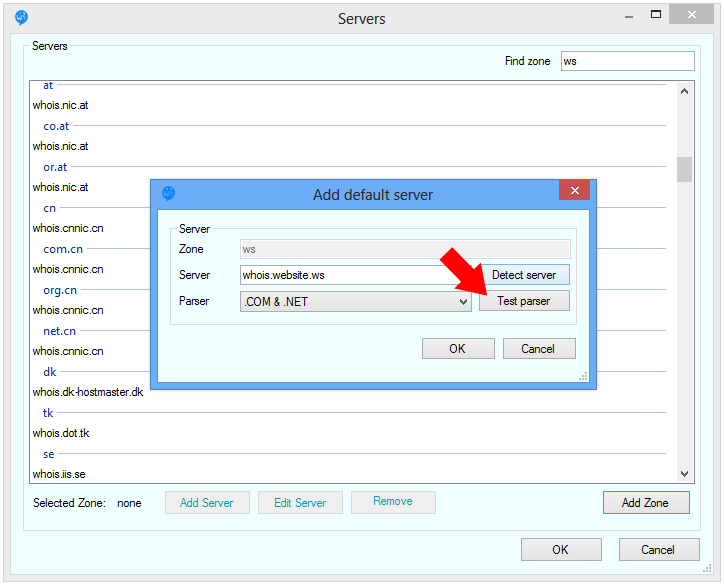 Click on the "Test server" button in the whois server add/edit dialog. Here we should perform 2 tests with 2 domain names (one registered and one free). Write registered domain name (in specified zone) and start the test. Applications gets results of whois query and parses with all parsers.

If there is no parser(s) which able to parse results, please fill in
this form
.

Otherwise, test free (not registered) domain name. A same parser must capture registered and free domain names. After all click (select) on the corresponding parser (which captures whois results for registered and free domain names) and click OK.
Notice: You can use any parser for a new whois server.
Notice: Same parser must capture whois query results for free and registered domain names.